Update about:


Results first OCPI developer meeting in Strassbourg


Research on roaming protocols: contribution request

Secured transactions via blockchain and OCPI - Share&Charge

How to join the OCPI Community


The OCPI Experience of… Jean-Marc Rives, CTO - GIREVE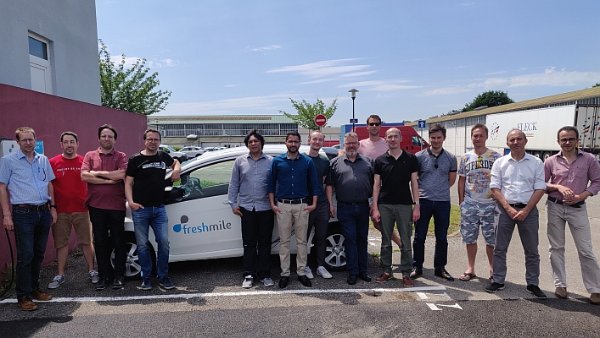 Successful first OCPI developer meeting
Between 4 and 6 June the first OCPI developer meeting was held at the office of Freshmile in Strassbourg. During the meeting, results have been achieved on version 2.2. and decisions have been made on version 3.0.
This productive meeting was participated by 15 people from different countries and several OCPI board members. Participants came from Allego, Freshmile, Share&Charge, EVBox, NKL, GIREVE, e-clearing.net, Fastned and NewMotion.

Scheduled:
1. The next RC for version 2.2 will be available at the end of June and when we get enough feedback we will finalize version 2.2 in August 2019.
2. Version 3.0 RC1 is planned for the end of 2019.

Your contribution or that of your organisation is very valuable. We therefore invite you to participate in the development sessions.
Contribution request:
Research on roaming protocols - TUe

What is the current status of roaming protocols? What are the main challenges for roaming? Who should manage and develop roaming protocols and how? And should we move towards harmonisation of roaming protocols or will it be better if multiple protocols coexist in the future? These are some of the questions researchers at the Technical University of Eindhoven are trying to answer in the project evRoaming4EU. In order to get a grip on these issues, we are conducting interviews with stakeholders all across Europe. Would you like to participate to add your perspective to our study and contribute to moving towards a fully interoperable EV charging system? Please send an e-mail to Mart van der Kam at m.j.kam@tue.nl.

Secured transactions via blockchain and OCPI
The Share&Charge foundation is building a decentralized blockchain system for electric vehicle charging, to support payment and contracts. OCPI is used as protocol for these P2P connections between Service Providers and Charge Point Operators. The combination of OCPI with blockchain technology can result in secured contract and connections between parties and improved payment & settlement.
Join the OCPI Community!
Participate in the development of this internationally used open and independent protocol. Everyone is free to join.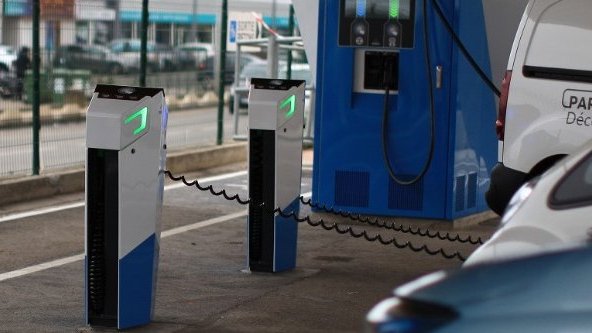 The OCPI Experience of… Jean-Marc Rives, CTO at GIREVE
"GIREVE joined the OCPI board in July 2018. As a roaming platform, GIREVE is at the heart of data flows between operators. We implemented OCPI on our platform to give operators and services providers choice regarding the protocol used to connect. This decision is a declination of our moto: acting as an enabler for e-mobility actors and facilitating EV driver's life by supporting business between operators.


We joined the board because there is a need for governance of the protocol lifecycle. Due to our activity, we think we could have a useful expertise to propose ideas and feed-backs about the governance of the protocol and about the protocol itself. We already implemented OCPI on our platform and we use it with several operators. Based on this everyday experience, we can consider the improvements that need to be developed.


To us, the most important thing is not which protocol is used but which services this protocol enables and how secure it is, so that more and more operators use it and so that roaming, in the end, becomes an obvious reality for everyone."
Many companies already implement OCPI, support it or participate actively in its development. These include:

Allego, BeCharged, Blue Corner, Blue Current, BMW, Creos, Chargepoint, Easytrip (KiWhi), e-Clearing.net, ELECTRIC 55 CHARGING, E.ON, eMobility Consulting, Eneco, Enervalis, ENIO, EVBox, eViolin, EVNetNL, FLO, Freshmile, GIREVE, Greenflux, Greenlots, iHomer, Jedlix, Last Mile solutions, Movenience, Multi Tank Card, Next Charge/Go Electric, Next Green Car, Nuon, Open Charge Map, Open Fast Charge Alliance (Sodetrel, Fastned, Smatrics, Gronn Kontakt and Gotthard Fastcharge), Oplaadpalen.nl, Place to plug, Plugsurfing, Stromnetz Hamburg, The New Motion, Travelcard, XXIMO, and many others.


OCPI has now been adopted and implemented by several EU energy and smart charging programs, including INVADE. The Netherlands Knowledge Platform for Charging Infrastructure (NKL) facilitates and coordinates this project to guarantee progress and ensure development and results.
NKL Nederland
Vondellaan 162
3521 GH Utrecht