OCPI - Open Charge Point Interface
November 2018 newsletter 
In this newsletter you will find:
OCPI Roadmap

Participation with CLA

Introduction of the OCPI Management Board

Easytrip connected to GIREVE with OCPI

Partnership between Plugsurfing and Freshmile

OCPI implemented by companies in North America

Global partnership between EVBox and ChargePoint

Introduction to umbrella project ECISS

International collaboration: evRoaming4EU

The OCPI experience of... Vandebron
Together with the OCPI community, we are working towards a new version of OCPI. This is a step-by-step process. The current version of OCPI is 2.1.1. New developments and improvements will come from several directions, which includes the commitments made to the funded projects evRoaming4EU and ECISS (see below). For a large part, the functions and new developments are still to be defined together with you, the OCPI community. Your input and participation will be invaluable to us.
Currently, the following versions and functions have been laid out:
Version 2.2
Expected release date of to be reviewed draft version: December 2018

1. Functions: Bugs / solving unclear situations in v 2.1.1
2. Implementation guide (first setup)
3. Improved connection to hubs and aggregators
4. Implementation of General Data Protection Regulation (GDPR)
5. Independent modules
6. Charge profiles + priority indication for support smart charging
7. Input local clean energy information
Version 3.0
Expected release date of to be reviewed draft version: May/June 2019
1. Tariff information from SP to CPO
2. Support for other external users
3. Security
4. Eichrecht
5. …. To be defined by OCPI community
Version 3.1
Expected release date of to be reviewed draft version: December 2019
1. … To be defined by OCPI community
We are aware that there is a list of requests to add to or improve upon OCPI that are not mentioned above. As we want to leave as much room as possible for the OCPI community to be involved, only the functions and improvements that are already committed have been laid out in the above overview.
Participation with Contributor License Agreement
OCPI should be royalty-free for everyone, without any party claiming intellectual property rights. That is the clear vision of the OCPI board and community. To ensure that OCPI will be IPR-free, an IPR policy has been set up that will be distributed through a so-called Contributor License Agreement (CLA). All parties that want to participate in OCPI developments will be asked to sign and agree to this CLA. If you want to receive the CLA, please send an email to: OCPI@NKLnederland.nl. Without a signed agreement, contributions will not be accepted.
Introduction of the OCPI Management Board
In July, an interim OCPI Management Board was installed. The board members will collaborate to create a formal management organization and guidelines to ensure the professional development of the OCPI (Open Charge Point Interface) protocol. The board consists of representatives from Allego, E.ON, EVBox, Freshmile, GIREVE, Plugsurfing, and the Netherlands Knowledge Platform for Charging Infrastructure (NKL). After this initial phase, a new board will be elected in 2019.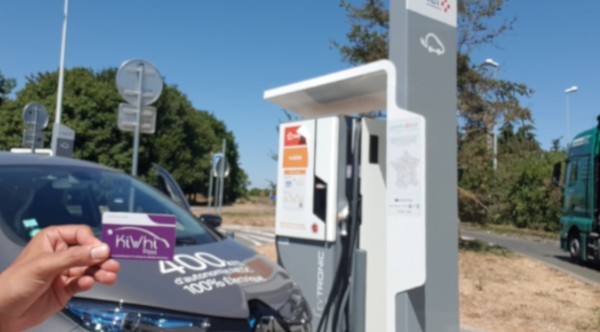 Easytrip connected to GIREVE with OCPI
This summer, e-mobility service provider EASYTRIP connected to GIREVE's interoperability platform using the OCPI protocol. Its goal is to expand the charging network for its European customers. It is the first time that GIREVE has used a protocol other than eMIP, the license-free protocol it developed.
According to Claude Muller, EASYTRIP France General Manager, "We are convinced that there is a need for standardization and harmonization for data exchange protocols between e-mobility service providers (EMSPs) and charge point operators (CPOs): to increase the number of charge points, to reduce the costs and to improve services for all EV customers. We are very happy to contribute to the first OCPI connection between an EMSP and a valued platform such as GIREVE. This is the proof that thanks to standardization, peer-to-peer and hub agreements are complementary."
Partnership between Plugsurfing and Freshmile
This summer, two large players in the field of charging electric vehicles announced a collaboration. Plugsurfing and Freshmile have started a partnership to allow Plugsurfing customers to charge easily at the Freshmile charging infrastructure in France and Germany. The Freshmile infrastructure consists of 2,000 charging points over 100 local charging networks. Thanks to the partnership, the Plugsurfing network now includes over 70,000 charge points in 31 countries in Europe. The Freshmile charging infrastructure is based on OCPI.
OCPI implemented by companies in North America
ChargePoint and FLO, two of the largest charging networks in the U.S. and Canada, have formed a roaming partnership designed to provide EV drivers with a seamless charging experience across North America. At launch, more than 33,000 public charging spots will be available on both networks. This roaming agreement is based on OCPI. In addition to providing roaming services, the protocol will also be used to streamline billing settlement. According to Pasquale Romano, CEO of ChargePoint, "These experiences are good for EV drivers and simultaneously benefit station owners by increasing utilization of charging spots."
Global partnership between EVBox and ChargePoint
More news from ChargePoint: this October, ChargePoint announced a roaming agreement with another world leading network: EVBox. This partnership represents the first-ever global agreement to enable roaming between EV charging networks, and reinforces the companies' shared commitment to provide an open network that is accessible for all.
Together, the companies provide EV drivers from around the world with access to tens of thousands of charging spots distributed across Europe and North America. The roaming agreement is based on OCPI.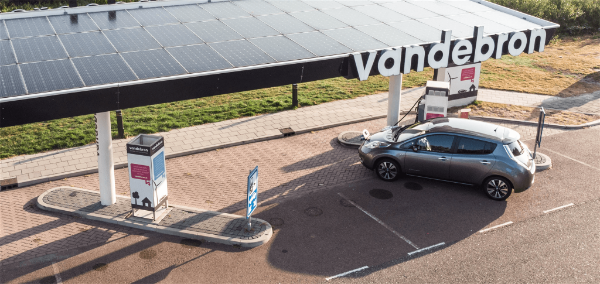 The OCPI experience of...
Koen van Oostende, Interoperability Relationship Manager at Vandebron
"Our mission is to make the charging of electric vehicles as transparent as possible. Our clients ask for transparency: they want to know the details of their loading sessions. We can of course provide them with a monthly overview, but most of all they want to have real-time information. OCPI makes this possible. In almost real-time, we can show clients where they have charged, how long the loading session took and what the costs were.
To do this, we need to cooperate with other stakeholders who can provide us on a peer-to-peer basis with all relevant data via roaming. We have made agreements with some providers that use OCPI, and we now want to do this with other providers as well.
After we started to exchange real-time CDRs, our clients immediately responded, and their responses were overwhelmingly positive. We're of course glad that this service sets us apart, but most of all we'd like to see that all stakeholders offer complete transparency. This is the road to take: in a mature market, the client will simply demand those services.

Some people are reluctant to make the switch to electric transport because they're afraid they can't charge everywhere they need, and they don't know exactly what to expect. OCPI can overcome those doubts. The more OCPI develops and the more stakeholders make use of it, the better it is for the growth of electric transport."
Introduction to umbrella project ECISS
ECISS is an umbrella project that aims to further develop roaming in the field of electric charging, and to connect charging infrastructure with smart energy infrastructure. To achieve this, the project participants are working on the further development of OCPI. The project consists of different building blocks:
- Efficient architecture of OCPI
- The car as a storage device and part of smart energy networks
- Research into new functionalities, such as blockchain
- Opportunities for price transparency
ECISS receives financial support from TKI Urban Energy. The following stakeholders are represented in the project group: Allego, Eneco, Greenflux, Jedlix, TNO and NKL.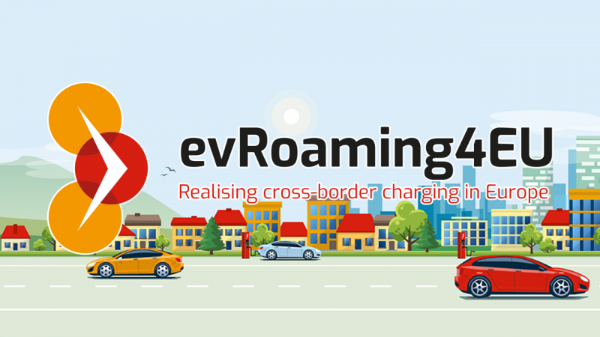 International collaboration: evRoaming4EU
evRoaming4EU is a collaboration of organizations from Austria, Denmark, Germany and the Netherlands. The main objective of this international project is to facilitate roaming services and provide transparent information to consumers by making use of OCPI. The ultimate goal is to allow any EV driver to charge at any charging station in the EU. A key part of the project involves regional and transnational pilot projects aimed at addressing and resolving functional, technical, legal and fiscal obstacles. So far, there have been successful kickoffs of the project in the Netherlands, Denmark and Germany. These kickoffs brought together a wide range of local and international partners, who exchanged knowledge and experiences. Austria will follow on 19 November.
Many companies already implement OCPI, support it and participate actively in its development. These include:
Allego, BeCharged, Blue Corner, Blue Current, BMW, Creos, Easytrip (KiWhi), e-Clearing.net, E.ON, eMobility Consulting, Eneco, EVBox, eViolin, EVNetNL, Freshmile, GIREVE, Greenflux, Hubject, iHomer, Last Mile solutions, Movenience, Multi Tank Card, Next Charge/Go Electric, Next Green Car, Nuon, Open Charge Map, Open Fast Charge Alliance (Sodetrel, Fastned, Smatrics, Gronn Kontakt and Gotthard Fastcharge), Oplaadpalen.nl, Plugsurfing, The New Motion, Travelcard, and many others.
OCPI has now been adopted and implemented by several EU energy and smart charging programs, including INVADE.
The Netherlands Knowledge Platform for Charging Infrastructure (NKL) facilitates and coordinates this project to guarantee progress and ensure development and results.
NKL Nederland
Vondellaan 162
3521 GH Utrecht